chevron_right

Alienware AW720M mouse review: An ambidextrous wireless win

Scharon Harding · news.movim.eu / ArsTechnica · Monday, 28 February, 2022 - 17:17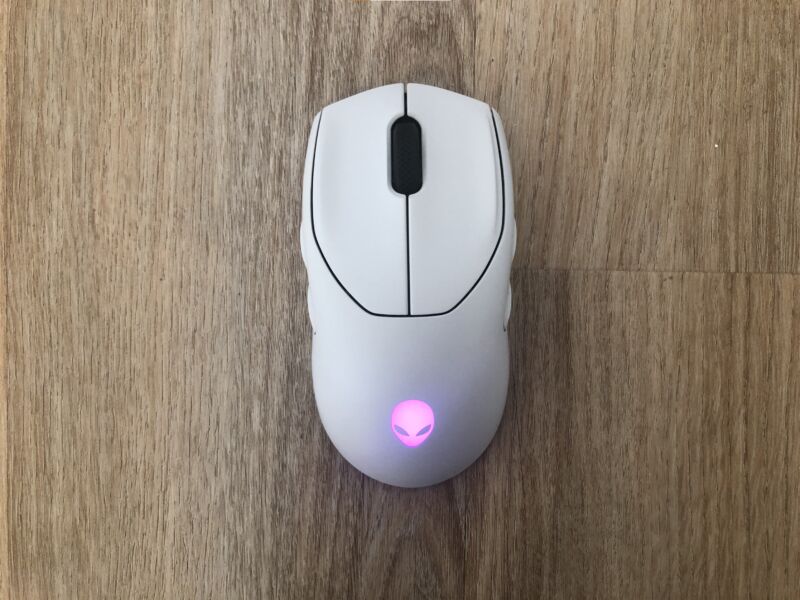 Specs at a glance: Alienware AW720M
Sensor
Optical (model not disclosed)
Connectivity options
USB-C to USB-A cable, USB-C dongle, Bluetooth 5.1
Programmable buttons
8
Onboard profiles
1
Lighting
1x RGB zone
Size
4.93×2.43×1.49 inches
125.22×61.72×37.85 mm
Weight
3.14 ounces (89 g)
Warranty
2 years
Price (MSRP)
$150
Other perks
Wireless extender
Lefties are dealt a tough hand when it comes to finding an advanced mouse. Mice are usually built for right hands, with any side buttons typically located on the mouse's left side and curves that favor right thumbs. Lefties seeking a mouse with high functionality have few options—even fewer if they want a cable-free mouse.
Alienware's AW720M ( $150 MSRP as of writing ) is the type of mouse that makes lefties rejoice. It's truly ambidextrous, with side buttons on the left and right sides. It is also feature-filled, with the ability to connect to PCs via a wireless dongle, Bluetooth, or cable.
But beyond its flexibility, less exciting is its price and a smooth chassis that easily gets clammy.