chevron_right

2022 iPad Air review: M1, other tablets 0

Samuel Axon · news.movim.eu / ArsTechnica · Wednesday, 16 March, 2022 - 18:03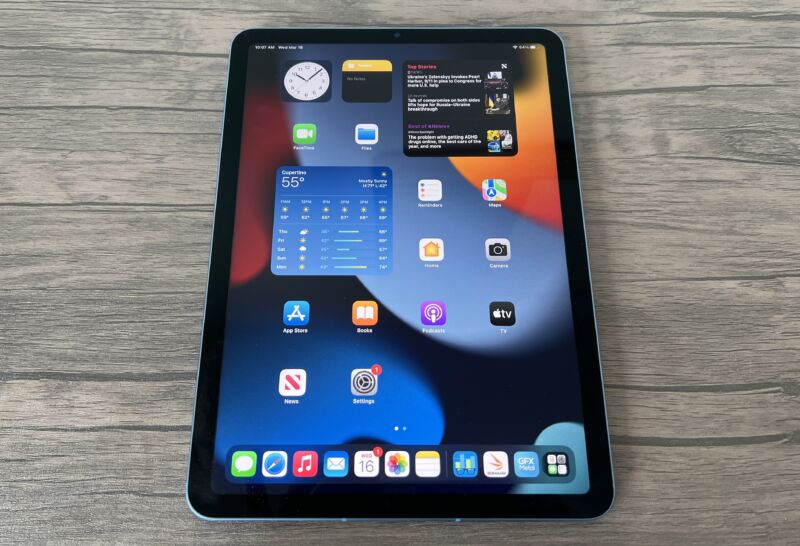 Apple's latest iPad refresh is minor on the surface, but there's a big step forward inside.
The new iPad Air refresh is mainly about two things: the M1 chip and 5G. Apart from those changes, the new tablet is very similar to its 2020 predecessor.
Those two things are probably not enough to make upgrading from the 2020 model worth it, but thanks to the M1, the 2022 iPad Air is a slam dunk if you have an older iPad or another tablet and you're ready for a step up.