chevron_right

The amusing Rain on Your Parade to get a DLC on December 15

news.movim.eu / GamingOnLinux · Tuesday, 7 December, 2021 - 10:26
Rain on Your Parade is a little gem that released back in April, a game where you fly around as a little cloud and mess things up for everyone and now it's set for an expansion.
The unimaginatively named "Rain on Your Parade DLC: New Levels and Features!" will release on December 15, bringing with it a healthy dose of extra content. There will be new levels that are just as bizarre as the original set from helping a baby dragon to competing in a musical competition, new achievements, new cloudy powers, developer commentary, a development museum to see "first-hand just how AWFUL the game looked for the first half of development" and plenty of new gags to make you chuckle through it.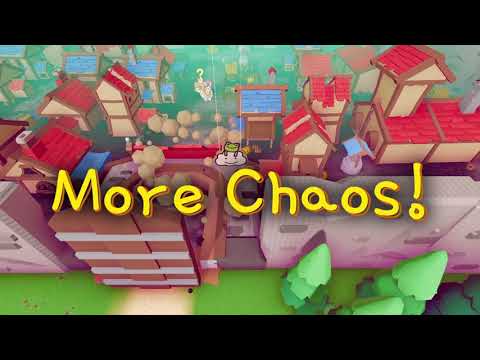 Watch video on YouTube.com
You can buy Rain on Your Parade on Steam .