chevron_right

DockSTARTer is a way to make it quick and easy to get up and running with Docker

GadgeteerZA · news.movim.eu / gadgeteerza-tech-blog · Saturday, 26 February, 2022 - 18:19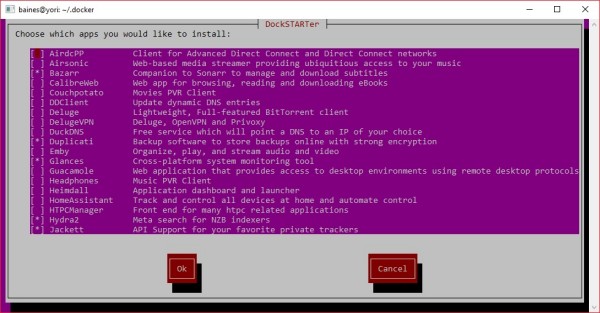 You may choose to rely on DockSTARTer for various changes to your Docker system, or use DockSTARTer as a stepping stone and learn to do more advanced configurations.
It is a bit like having a cPanel script installer for your self-hosting at home to quickly install services to host, but using Docker underneath. I'd suggest though reading through the website a bit first, and I see at least two YouTube videos also on using DockSTARTer.
See https://dockstarter.com/