chevron_right

DuckDuckGo's Android anti-tracking tool offers stronger third-party protections

news.movim.eu / ArsTechnica · Wednesday, 16 November - 17:18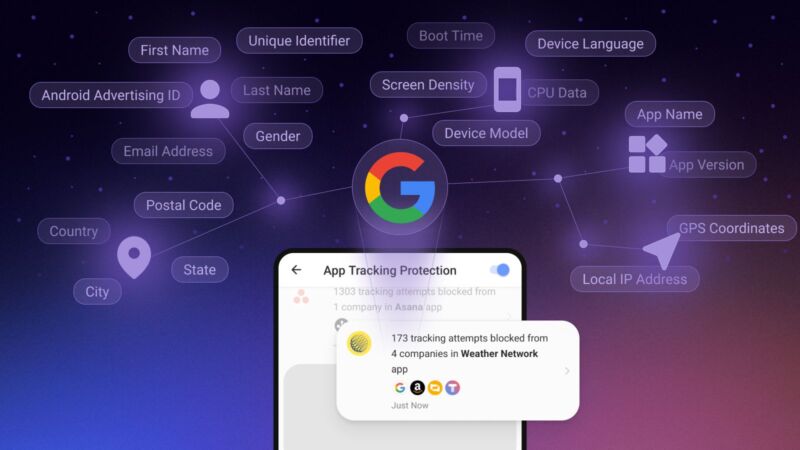 Privacy-focused search site DuckDuckGo has added yet another way to prevent more of your data from going to advertisers, opening its App Tracking Protection for Android to beta testers.
DuckDuckGo is positioning App Tracking Protection as something like Apple's App Tracking Transparency for iOS devices, but "even more powerful." Enabling the service in the DuckDuckGo app for Android (under the "More from DuckDuckGo" section) installs a local VPN service on your phone, which can then start automatically blocking trackers on DDG's public blocklist . DuckDuckGo says this happens "without sending app data to DuckDuckGo or other remote servers."