Ar chevron_right

Attack of the Murder Hornets is a nature doc shot through horror/sci-fi lens

news.movim.eu / ArsTechnica · Tuesday, 23 February - 20:59 · 1 minute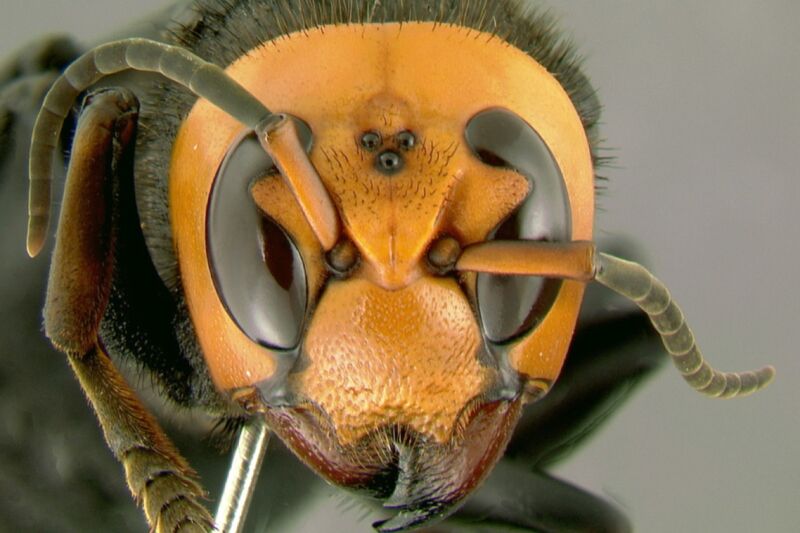 In November 2019, a beekeeper in Blaine, Washington, named Ted McFall was horrified to discover thousands of tiny mutilated bodies littering the ground: an entire colony of his honeybees had been brutally decapitated. The culprit: the Asian giant hornet ( Vespa mandarinia ), a species native to southeast Asia and parts of the Russian far East. Somehow, these so-called "murder hornets" had found their way to the Pacific Northwest, where they posing a dire ecological threat to North American honeybee populations.
The story of the quest to track and eradicate the hornets before their numbers became overwhelming is the subject of a new documentary: Attack of the Murder Hornets , now streaming on Discovery+. Featuring genuine suspense, a colorful cast of characters crossing socioeconomic lines, and a tone that draws on classic horror and science fiction movies, it's one of the best nature documentaries you're likely to see this year.
Asian giant hornets are what's known as apex predators , sporting enormous mandibles, the better to rip the heads off their prey and remove the tasty thoraxes (which include muscles that power the bee's wings for flying and movement). A single hornet can decapitate 20 bees in one minute, and just a handful can wipe out 30,000 bees in 90 minutes. The hornet has a venomous, extremely painful sting—and its stinger is long enough to puncture traditional beekeeping suits. Conrad Berube, a beekeeper and entomologist who had the misfortune to be stung seven times while exterminating a murder hornet nest, told The New York Times , "It was like having red-hot thumbtacks being driven into my flesh." And while Japanese honeybees, for example, have evolved defenses against the murder hornet, North American honeybees have not, as the slaughter of McFall's colony aptly demonstrated.