chevron_right

House bill would eliminate natural gas, impose sweeping changes on economy

news.movim.eu / ArsTechnica · Friday, 10 September, 2021 - 20:47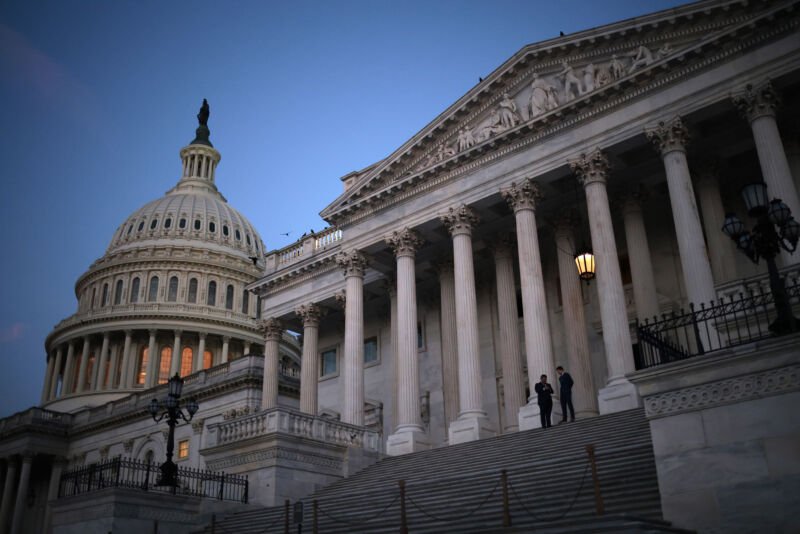 President Joe Biden's climate ambitions will face a critical test on Monday as a major portion of the $3.5 trillion reconciliation bill comes up for a vote. If it passes, the sprawling legislation will push the American economy to rein in its carbon emissions by spurring advancements in clean energy, electric vehicles, grid modernization, and more.
Nearly $500 billion worth of grants, incentives, and programs will be voted on by the members of the House Energy and Commerce Committee. After that, the legislation will be merged with the other portions of the reconciliation bill as soon as Wednesday. Senate Democrats have been meeting to draft their version of the bill, and Congressional Democrats hope to send a finalized piece of legislation to Biden by the end of the year.
So far, Republicans are united in their opposition, and the reconciliation bill's passage appears to hinge on whether Sen. Joe Manchin (D-W.Va.) approves of key portions. Manchin, who represents coal-rich West Virginia and who owns millions of dollars of stock in a coal brokerage, has expressed reservations about the bill eliminating fossil fuels.