chevron_right

Intel A770, A750 review: We are this close to recommending these GPUs

news.movim.eu / ArsTechnica · Yesterday - 13:00 · 1 minute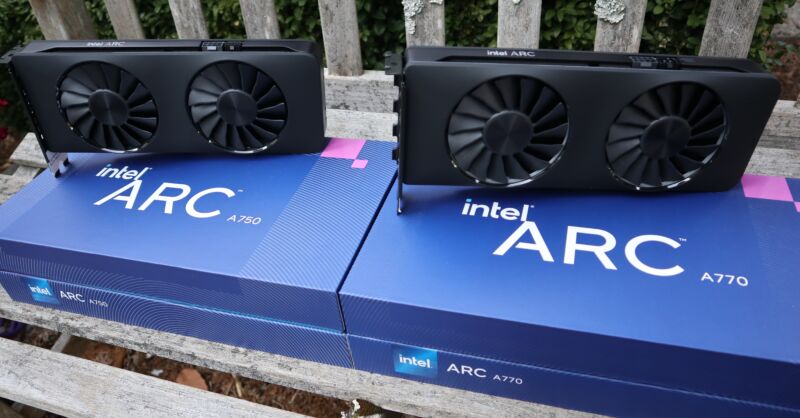 What's it like owning a brand-new Intel Arc A700-series graphics card? Is it the show-stopping clapback against Nvidia that wallet-pinched PC gamers have been dreaming of? Is it an absolute mess of unoptimized hardware and software? Does it play video games?
That last question is easy to answer: yes, and pretty well. Intel now has a series of GPUs entering the PC gaming market just in time for a few major industry trends to play out: some easing in the supply chain, some crashes in cryptocurrency markets, and more GPUs being sold near their originally announced MSRPs . If those factors continue to move in consumer-friendly directions, it will mean that people might actually get to buy and enjoy the best parts of Intel's new A700-series graphics cards. (Sadly, limited stock remains a concern in modern GPU reviews. Without firm answers from Intel on how many units it's making, we're left wondering what kind of Arc GPU sell-outs to expect until further notice.)
While this is a fantastic first-generation stab at an established market, it's still a first-generation stab. In great news, Intel is taking the GPU market seriously with how its Arc A770 (starting at $329) and Arc A750 (starting at $289) cards are architected. The best results are trained on modern and future rendering APIs, and in those gaming scenarios, their power and performance exceed their price points.