chevron_right

Our first impressions after driving FedEx's new electric delivery van

news.movim.eu / ArsTechnica · Friday, 22 April - 20:40 · 1 minute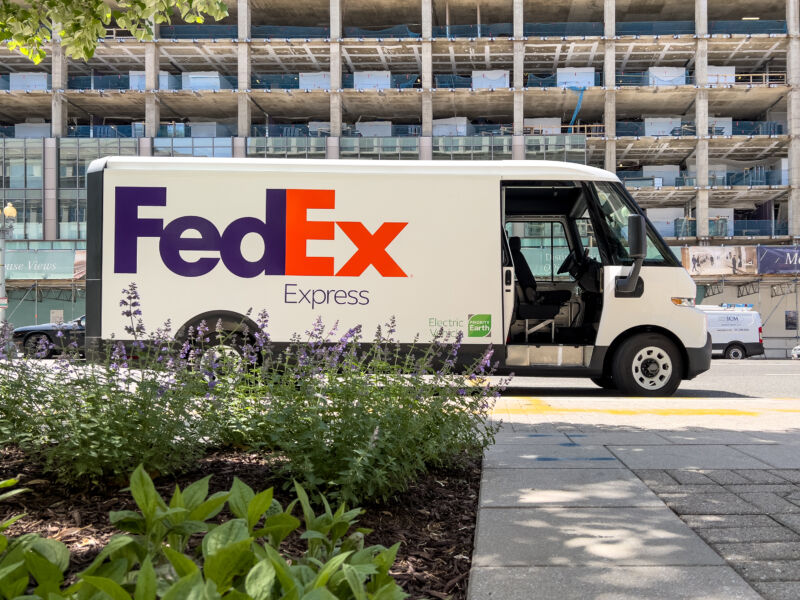 As new electric vehicles go, the BrightDrop Zevo 600 is pretty spartan. It has a full suite of the latest driver safety aids and a Google-powered infotainment system, but you can see bare metal skin when you look at the door from the driver's seat, and the innate quiet of its electric powertrain is offset by the ever-present clanking and banging from the rear roller door. But that's OK because the Zevo 600 is a commercial van, and that means being reliable, efficient, and safe is more important than being the last word in refinement.
We've followed BrightDrop's development for a while now. The startup first broke cover at the Consumer Electronics Show in 2021 through an announcement by General Motors' Mary Barra during her keynote at the conference. Making use of GM's new platform of batteries and electric motors , BrightDrop raced the new Hummer EV to be the fastest-developed vehicle in GM history at just 20 months.
As in the Hummer EV, you'll find a double-stacked slab of lithium-ion cells between the Zevo 600's wheelbase. In this case, there are 20 modules (versus 24 in the Hummer, or just 12 in the forthcoming Cadillac Lyric SUV ), which is sufficient for a range of at least 250 miles (402 km). And to prove it, the van drove from New York City to Washington, DC, on Thursday on a single charge.