chevron_right

Ryzen 7950X3D review: An expensive but incredibly efficient 16-core CPU

news.movim.eu / ArsTechnica · Wednesday, 8 March - 15:01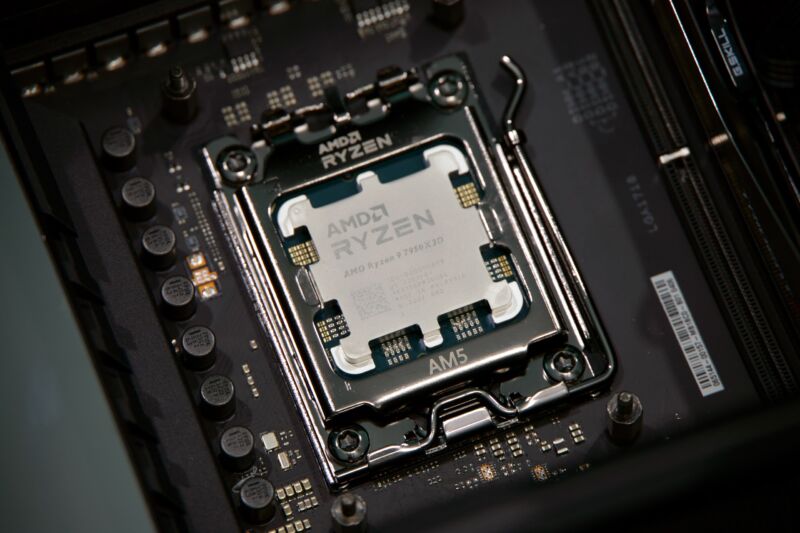 Toward the end of Ryzen 5000's run, AMD released the Ryzen 7 5800X3D , a special version of the eight-core 5800X with 64MB of extra L3 cache stacked on top of it.
The result was an interesting but niche experiment. The extra "3D V-Cache" helped the CPU perform particularly well in games, but lower clock speeds (plus higher power use and heat generation) hurt its all-around app performance. The extra cost was (and remains) way out of proportion to the speed gains over the 5700X or 5800X. And the 5800X3D was the end of the line for the old socket AM4 platform, making it an interesting upgrade option if you already had an older Ryzen PC but an awkward choice to build an all-new PC around.
Now AMD is back with an expanded range of Zen 4-based Ryzen 7000X3D processors. The $599 12-core Ryzen 9 7900X3D and $699 16-core Ryzen 9 7950X3D are available now, while the 8-core Ryzen 7 7800X3D will arrive on April 6.