chevron_right

Review: Intel's "Raptor Canyon" NUC is a compact gaming PC without the stress

news.movim.eu / ArsTechnica · 12:00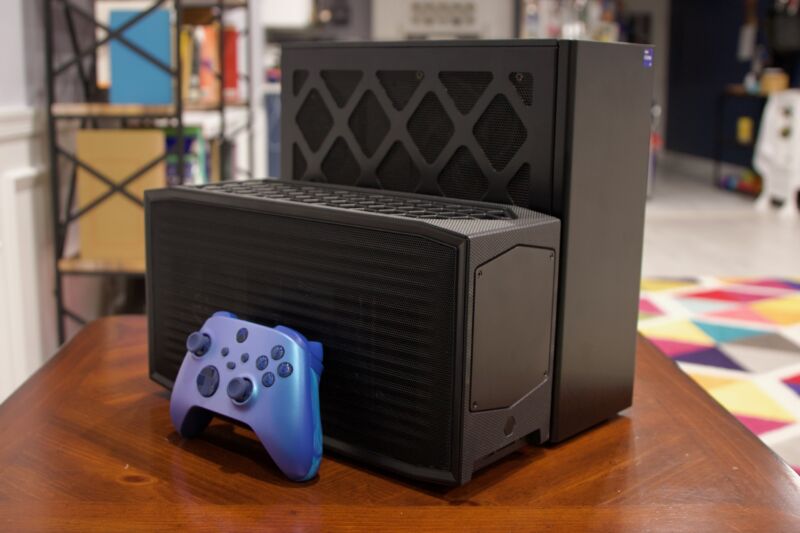 Intel's NUC (Next Unit of Computing) desktops rose to prominence about a decade ago by being small; they were essentially laptops without screens or batteries, crammed inside a tiny box.
But in the years since, Intel has flirted with larger NUCs. They have always been relatively small, but as they graduated from dedicated laptop GPUs to regular dedicated GPUs to even-larger dedicated GPUs, the NUC Extreme PCs have steadily grown to the point that they're now encroaching on do-it-yourself desktops built around mini ITX motherboards, small SFX power supplies, and other size-conscious components.
Enter " Raptor Canyon ," the latest and largest in Intel's line of desktop PCs. It replaces the " Dragon Canyon " NUC design and improves upon it by making room for longer triple-slot GPUs—up to 12 inches (or just over 300 mm) long. That's not enough space for one of Nvidia's massive RTX 4090 and 4080 cards, but it can fit just about anything else.