chevron_right

Alienware debuts 480 Hz refresh rate with new 17-inch laptops

news.movim.eu / ArsTechnica · Tuesday, 19 July, 2022 - 17:01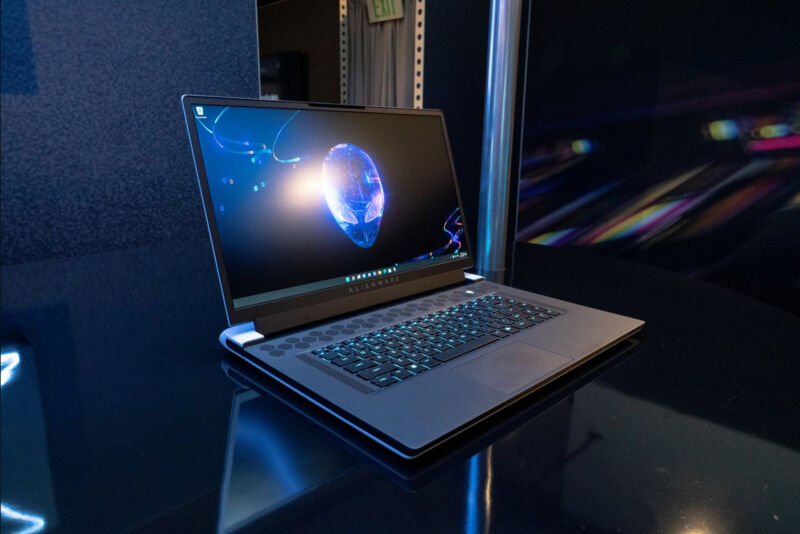 PC display speeds are about to go up. Alienware's updated m17 R5 and x17 R2 , a pair of 17.3-inch gaming laptops, will each include the option for 480 Hz displays—about 33 percent faster than the previous top speed of 360 Hz .
As of publication time, the laptops' 480 Hz options aren't available for purchase, but a spokesperson for Alienware told Ars that they should be available online soon.
The 480 Hz displays have a resolution of 1920×1080 and a gray-to-gray response time of 3 ms. In its announcement, Alienware promised "animation smoothness for easier target tracking, ghosting reduction which minimizes distracting effects, and lower system latency, making it easier for you to spot other players earlier."