chevron_right

Remembering Internet Explorer, the now-dead browser that once powered the Internet

news.movim.eu / ArsTechnica · Wednesday, 15 June, 2022 - 17:26 · 1 minute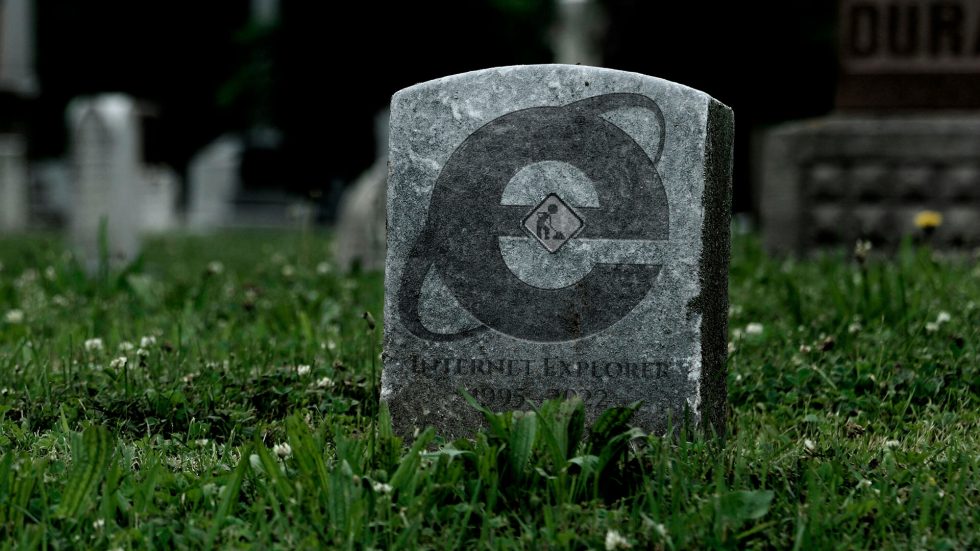 Microsoft's Internet Explorer has died many deaths over the years, but today is the one that counts. The final version of the browser, Internet Explorer 11, will no longer receive support or security updates starting today, and it will gradually be removed from Windows 10 PCs via a Windows Update at some point in the future. It was never installed on Windows 11 PCs at all.
Microsoft says that people who open Internet Explorer "over the next few months" will "progressively" be redirected toward Microsoft Edge instead, which will offer to import all bookmarks and saved passwords to ease the transition. For users and businesses who need Internet Explorer to access individual websites, Microsoft will continue to support IE mode in Microsoft Edge until "at least 2029." IE mode combines the user interface of Edge with IE11's old Trident rendering engine, allowing older websites that don't render correctly in newer browsers to continue to work.
That's the end of the line for Internet Explorer, a browser that annihilated all competitors in the late-'90s browser wars only to be decisively wiped out in the early-2010s browser wars. For those who weren't there, we've put together a brief history of the life and times of Internet Explorer. IE's heyday is a distant memory, but the entire story is worth knowing. Google Chrome is on top of the world today, but that didn't happen overnight, and the browser wars have been nothing if not cyclical.