chevron_right

SteelSeries' wireless mechanical keyboard can type 2 things with 1 keypress

news.movim.eu / ArsTechnica · Tuesday, 21 June - 17:19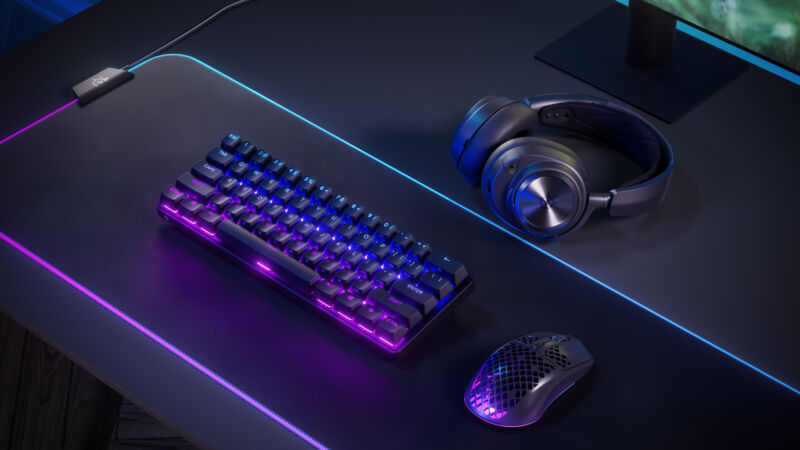 Adjustable mechanical switches are a simple way to customize the feel of different keys in a keyboard. These switches let you choose their actuation point, or how far you press the key before it registers an input, for sensitivity that you can vary based on the key or the application you're using.
Peripherals-maker SteelSeries today announced new wireless and wired mechanical keyboards with mechanical switches that let you adjust each key's actuation point. The compact SteelSeries Apex Pro Mini Wireless and Apex Pro Mini also let you program the keys so that a keypress will register two inputs if you press the key down far enough.
Adjustable mechanical switches
SteelSeries first started selling its adjustable OmniPoint mechanical switches in its SteelSeries Apex Pro keyboard in 2019. The OmniPoint 2.0 switches debuting in the Apex Pro Mini Wireless and Apex Pro Mini 60 percent keyboards released today are even more adjustable.