chevron_right

Keyboard DIYing is moving outside hobbyist circles—and that's a good thing

news.movim.eu / ArsTechnica · Friday, 24 February - 20:23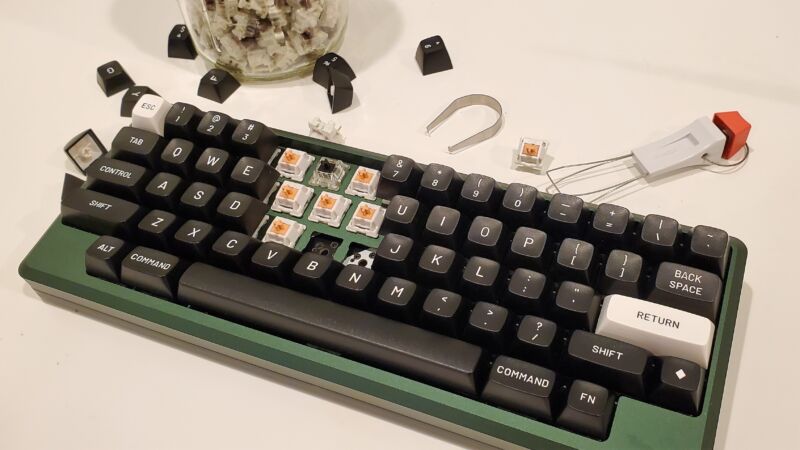 Last week, I visited a friend and, for the first time, saw a mechanical keyboard on her desk. This is someone I've known for decades and who's not into tech, so this was a surprise. But her job became partially remote since the height of the COVID-19 pandemic, so she needed something comfortable with a numpad to use at home. The keyboard was a cheap, quick buy off Amazon that earned its keep by looking cute and being "so clicky," she informed me.
My friend isn't alone in her newfound use of mechanical switches. Demand for more tactile and durable typing, gaming, and number crunching has led to prebuilt mechanical keyboards being incredibly easy to find. And while they can still be extremely costly, newcomers like my friend are able to find sub-$100 options that enthusiasts may scoff at but still represent an upgrade over a membrane or laptop keyboard.
This widespread acceptance of mechanical keyboards has led to an even deeper corner of the hobby getting more attention of late: DIY customization.