chevron_right

Tears of the Kingdom lets you make weapons, rafts, and more from component parts

news.movim.eu / ArsTechnica · 15:14 · 1 minute
For a major game that was first announced nearly four years ago and is set to launch in less than two months , we've seen remarkably little gameplay footage from The Legend of Zelda: Tears of the Kingdom beyond some very sparse trailers . Nintendo set out to partially fix that today, releasing a new video in which Zelda producer Eiji Aonuma showed off some of Link's new abilities in a guided 10-minute gameplay presentation.
The most impactful new ability on display was called "Fuse," which lets Link put together two disparate objects to create a new one with a brand-new effect. In the simplest example of this, Aonuma fused together a basic tree branch (which breaks incredibly easily even during simple fights) with a rock, creating a makeshift hammer with a lot more power and durability.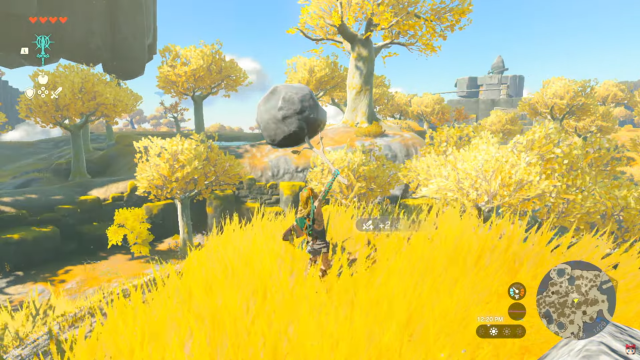 Unlike in Breath of the Wild , where Link had to hunt for the most powerful weapons, the focus here will be on creating those weapons from component parts, Aonuma said. Fusing a long stick with a pitchfork can give you a longer attack range, for instance, and fusing various materials to arrows can create useful side-effects like freezing powers or a homing capability.