chevron_right

Apple intros 14- and 16-inch MacBook Pros with display notches, M1 Pro and M1 Max

Samuel Axon · news.movim.eu / ArsTechnica · Monday, 18 October, 2021 - 17:33 · 1 minute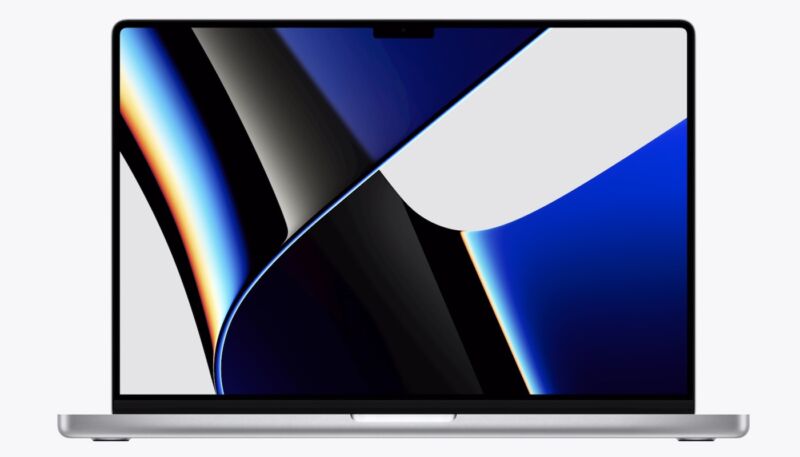 Nearly a year after announcing the first, low-end M1 Macs last November, Apple has finally unveiled its higher-end Macs. New 14-inch and 16-inch MacBook Pro models will include the M1 Pro and M1 Max chips, faster successors that build upon the foundation of the original M1, as well as more ports, and a slight redesign. This marks the most significant change to the MacBook Pro since the Touch Bar was introduced back in 2016.
The MacBook Pros are powered by two new Apple Silicon chips, the M1 Pro and the M1 Max—each are huge steps up from the M1 in terms of both CPU and GPU performance. The M1 Pro has a total of 10 processor cores—8 high-performance cores and 2 low-power efficiency cores, compared to four performance cores and four efficiency cores for the M1. The M1 Pro further improves graphics performance by including 16 GPU cores, twice as many as the 8-core GPU version of the M1. The chip also has a 256-bit memory interface, twice as fast as the M1's memory interface, and supports up to 32 GB of RAM, twice as much as the M1's 16 GB cap.
The M1 Max boosts things even further, with a 512-bit memory interface, up to 64 GB of RAM, and 32 GPU cores. Memory bandwidth is typically the biggest single bottleneck for integrated GPUs, and Apple's focus on a super-wide memory controller and a single pool of RAM that both the CPU and GPU can draw from will allegedly help the M1 Max's GPU compete with discrete laptop GPUs while using 40% less power.