chevron_right

Microsoft takes AI image generation mainstream, strolling into ethics minefield

news.movim.eu / ArsTechnica · Wednesday, 12 October - 14:16 · 1 minute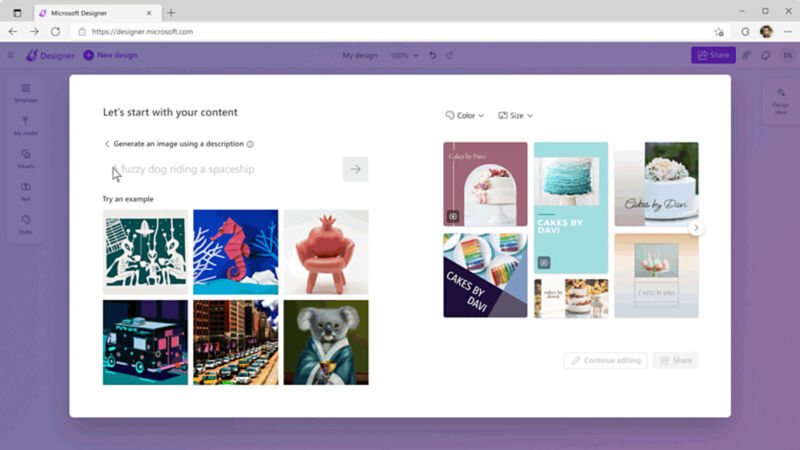 During a Surface press event today, Microsoft announced integrations of AI-powered image-generation technology into its Bing search engine, Edge browser, and a new Office app called Microsoft Designer. The technology will be powered by DALL-E 2 by OpenAI, which made waves in April for its ability to generate novel images based on written prompts. The technology has also been the subject of ire among some artists due to ethical concerns .
Microsoft's offerings aim to help creators overcome blank-page syndrome by suggesting creative courses of action. In an example of Microsoft Designer provided by Microsoft, someone types a description of what they want to see, such as "Ombre cake decorated with flowers and fall foliage," and they can then scroll through AI-generated image examples that they can choose to add to their design. "Designer invites you to start with an idea and let the AI do the heavy lifting," wrote Microsoft in a press release.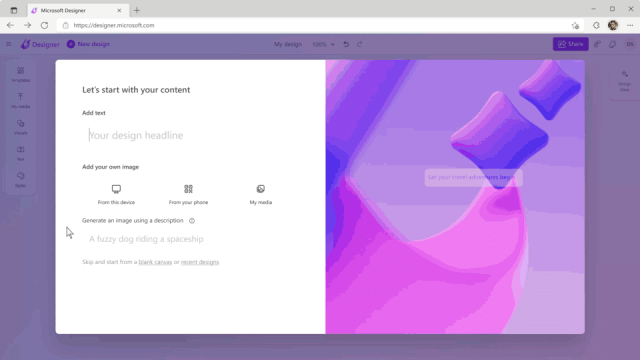 Microsoft Designer originated as part of PowerPoint, where it currently suggests design ideas as a subset of that program. But Microsoft plans to break out Designer into its own Microsoft 365 app that will be available both as a free app and as a premium app available to Microsoft 365 Personal and Family subscribers. For now, Microsoft is limiting Designer to a free public web app, which it will use to gather feedback from public testing.