chevron_right

Wolfenstein: Enemy Territory Single-Player mod is out now

Liam Dawe · news.movim.eu / GamingOnLinux · Monday, 22 November, 2021 - 14:48 · 1 minute
While the actual single-player campaign of Wolfenstein: Enemy Territory never officially happened, a modder has now released their attempt to bring it back with Wolfenstein: Enemy Territory Single-Player.
Originally the official game was going to be an expansion to Return to Castle Wolfenstein and a standalone game, however it was cancelled and then released as a free to play online game, that lives on as ET: Legacy . At least now we can see some of what it might have become! This mod takes the online maps and sticks them together, to turn them all into a connected single-player and co-op campaign.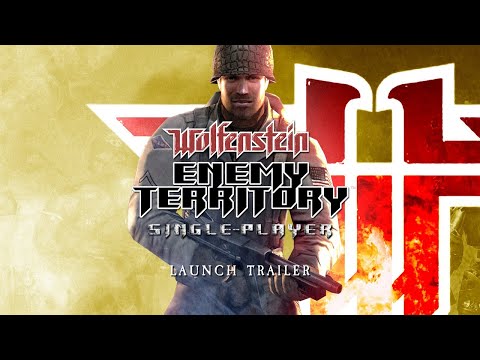 Watch video on YouTube.com
One of the ways which you can play it on Linux is to use iortcw , a free and open source game engine that's a ioquake3 features and fixes into RTCW code bases. If you wish to try it out, you can do so reasonably easily thanks to Luxtorpeda . Since it needs that, first up you need to get Luxtorpeda:
Close Steam. Important, as Steam will not update the Steam Play compatibility tools list while open.
Download latest version at https://github.com/luxtorpeda-dev/luxtorpeda/releases .
Move and extract the contents of the downloaded archive to the compatibilitytools.d directory (create it if it does not exist) at ~/.steam/root/compatibilitytools.d/
Start Steam.
Now to get Wolfenstein: Enemy Territory Single-Player sorted:
Download Return to Castle Wolfenstein from Steam, with Luxtorpeda set as your compatibility tool. Right click the game on Steam, go to Compatibility and select the checkbox for "Force the use of a specific Steam Play compatibility tool" and select "Luxtorpeda".
Once that's done, download the mod from Mod DB .
Install it using Wine into the Return to Castle Wolfenstein directory. Somewhere like: /steamapps/common/Return to Castle Wolfenstein/ (exact path depends on what drive you install Steam games on). Making sure to pick the option that has "iortcw" in brackets. You should get a folder named "ET" in the main RTCW install location with all the mod contents.
Add this Steam launch option to Return to Castle Wolfenstein by doing right click -> properties and then enter it into the launch options box: +set fs_game ET and then launch.
Once done, you then have Wolfenstein: Enemy Territory Single-Player setup and running with iortcw.