chevron_right

Lenovo announces a $2,345 FHD smart display for video calls

news.movim.eu / ArsTechnica · Tuesday, 31 January - 18:27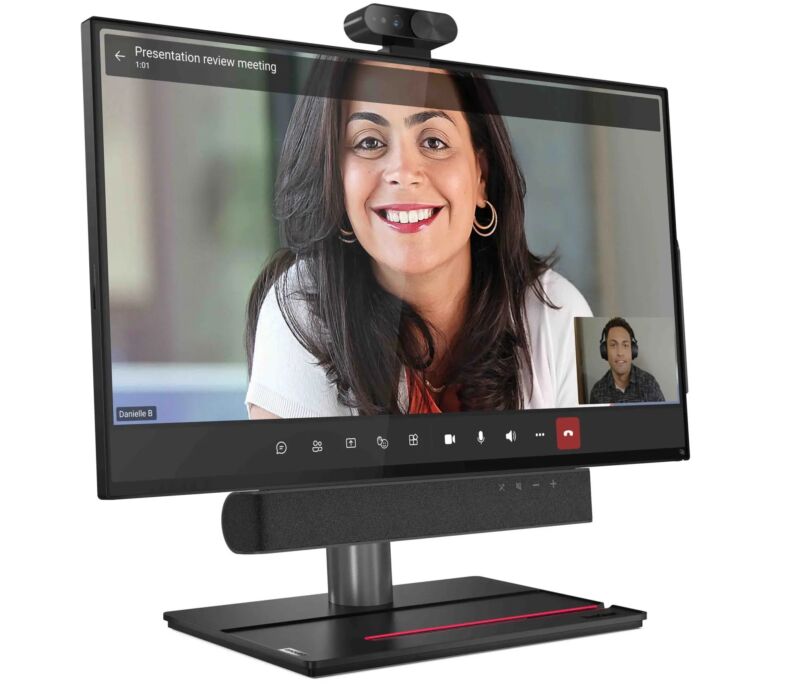 Smart displays have struggled to gain a foothold in a saturated market. Even an old smartphone or tablet can give the best smart displays a run for their money. From the Facebook Portal videoconferencing display and Amazon Echo Show 15 to Samsung's series of desktop-sized smart monitors , companies have been trying to find a purpose that sticks. The next effort is Lenovo's 27-inch ThinkView Plus. It attempts to find a niche for smart displays for business purposes but does so with a limiting focus on Microsoft Teams.
Announced at Information Systems Europe conference in Barcelona today, the ThinkView Plus is two parts videoconferencing display, one part USB-C monitor.
On the monitor side, you get decent connectivity options—one HDMI, one DisplayPort in and out, two USB-A ports, and one USB-C (versions not specified). However, at 1920×1080 resolution and a pixel density of only 81.6 pixels per inch, you're not going to get the type of image quality you might expect from the price tag alone. Lenovo hasn't specified the ThinkView Plus' panel type or other related specs.