chevron_right

New Mac app wants to record everything you do—so you can "rewind" it later

news.movim.eu / ArsTechnica · Wednesday, 2 November - 21:33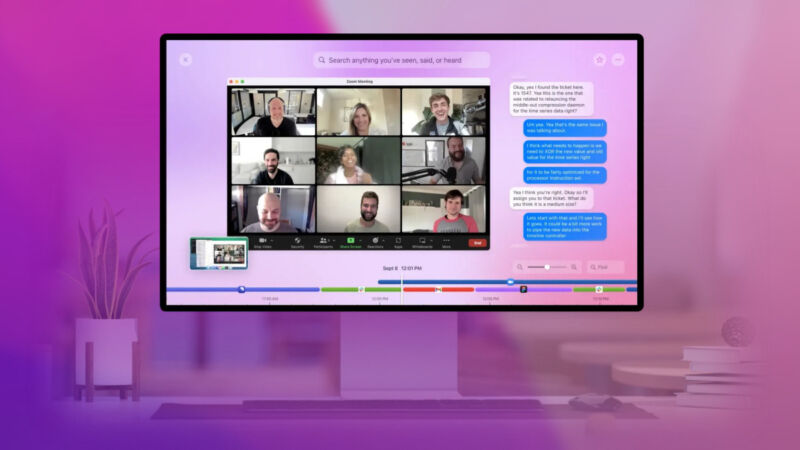 Yesterday, a company called Rewind AI announced a self-titled software product for Macs with Apple Silicon that reportedly keeps a highly compressed, searchable record of everything you do locally on your Mac and lets you "rewind" time to see it later. If you forget something you've "seen, said, or heard," Rewind wants to help you find it easily.
Rewind AI claims its product stores all recording data locally on your machine and does not require cloud integration. Among its promises, Rewind will reportedly let you rewind Zoom meetings and pull information from them in a searchable form.
In a video demo on Rewind.AI's site, the app opens when a user presses Command+Shift+Space. The search bar suggests typing "anything you've seen, said, or heard." It also shows a timeline at the bottom of the screen that represents previous actions in apps.