chevron_right

Google can now remove your identifying search results, if they're the right kind

news.movim.eu / ArsTechnica · Wednesday, 26 October - 19:04 · 1 minute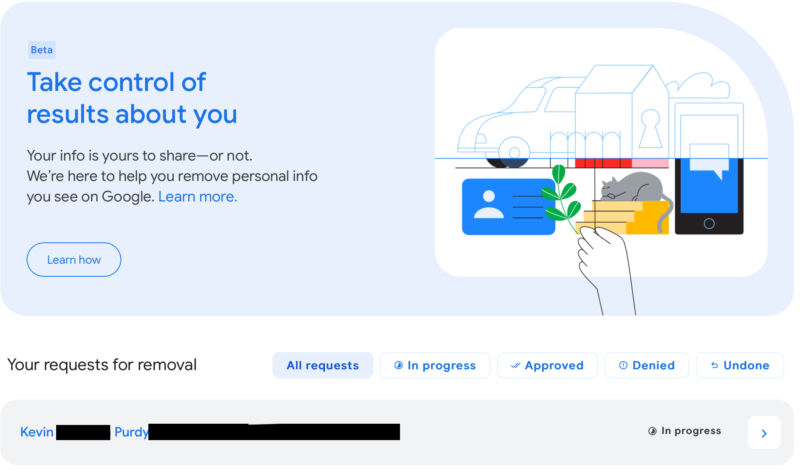 Google has been pushing out a tool for removing personally identifiable information —or doxxing content—from its search results. It's a notable step for a firm that has long resisted individual moderation of search content, outside of broadly harmful or copyright-violating material. But whether it works for you or not depends on many factors.
As with almost all Google features and products, you may not immediately have access to Google's new removal process. If you do, though, you should be able to click the three dots next to a web search result (while signed in), or in a Google mobile app, to pull up "About this result." Among the options you can click at the bottom of a pop-up are "Remove result." Take note, though, that this button is much more intent than immediate action—Google suggests a response time of "a few days."
Google's blog post about this tool , updated in late September, notes that "Starting early next year," you can request regular alerts for when your personal identifying information (PII) appears in new search results, allowing for quicker reporting and potential removal.