chevron_right

NASA and SpaceX are studying a Hubble telescope boost, adding 15 to 20 years of life

news.movim.eu / ArsTechnica · Thursday, 29 September - 22:45 · 1 minute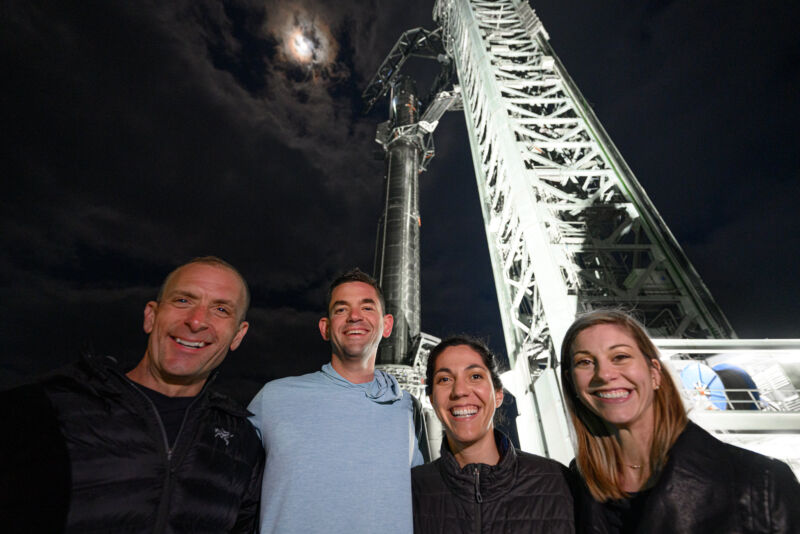 NASA announced Thursday that it plans to study the possibility of using SpaceX's Crew Dragon vehicle to boost the aging Hubble Space Telescope into a higher orbit.
The federal agency has signed a "Space Act Agreement" with SpaceX to conduct a six-month study to determine the practicability of Dragon docking with the 32-year-old telescope and boosting it into a higher orbit. The study is not exclusive, meaning that other companies can propose similar concepts with alternative rockets and spacecraft.
The agreement comes after SpaceX and the Polaris Program—a series of private missions self-funded by billionaire Jared Isaacman—approached NASA about potential servicing missions including the Hubble Space Telescope. Isaacman is the first private citizen to command an orbital spaceflight, when he led a crew of four aboard SpaceX's Dragon in 2021 on the Inspiration4 mission . With Polaris he is seeking to push the boundaries of private space exploration outward. The first Polaris mission is scheduled for March 2022 on Dragon, and will fly to an altitude of 750 km while also conducting the first private spacewalks.