chevron_right

Contact publication

Ruslan · Sunday, 28 March, 2021 - 14:32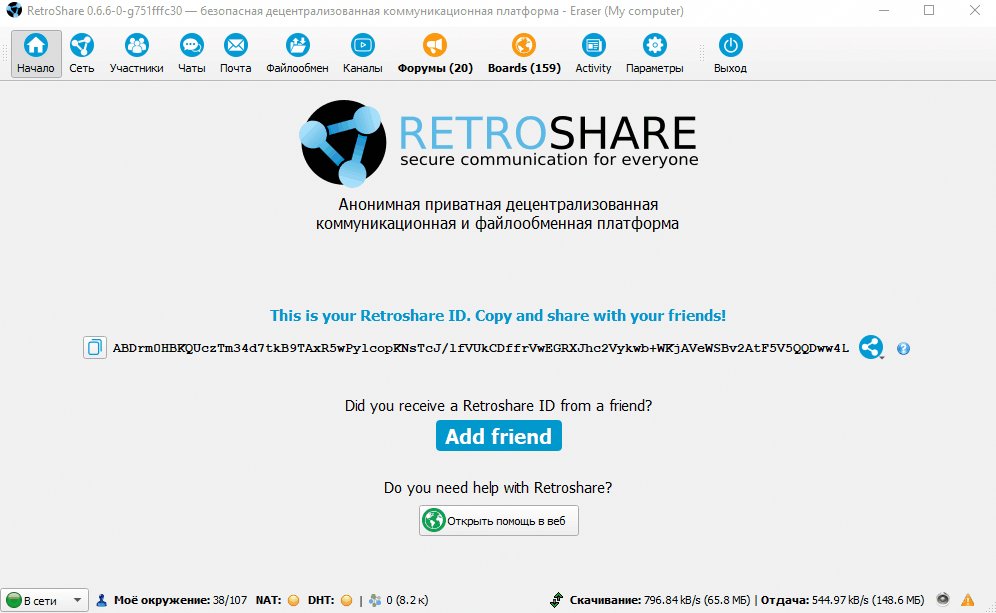 My video overview of the RetroShare Peer-To-Peer Social Network This open source and privacy focussed social network offers a lot more functionality than most other social networks especially in the P2P space. In this video I explain how to get connected to other peers, I give an overview of all the functions it can perform, and end off touring around the interface and showing how it works.
Functions include Chatrooms, Mail, Channels, Forums, Boards with more to come in the next version.
https://www.youtube.com/watch?v=A-qkix_R6Hs
#technology
#opensource
#socialnetworks
#retroshare
#peer
-to-peer
#decentralization
#filesharing