chevron_right

Frost Giant Studios' debut mixes Starcraft with Diablo

news.movim.eu / ArsTechnica · Saturday, 11 June - 11:40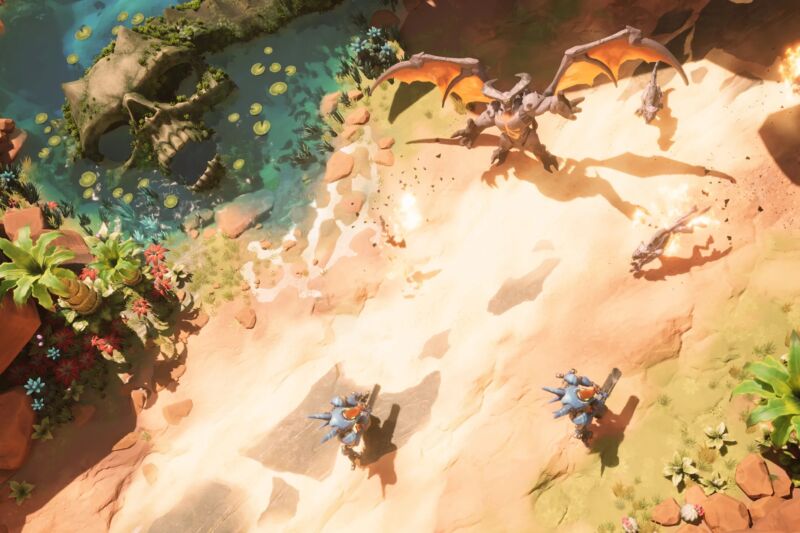 Frost Giant Studios, co-founded by former Blizzard real-time strategy masterminds Tim Morten and Tim Campbell, has finally unveiled the trailer for its first game, Stormgate , which enters beta on Steam next year. The trailer provides a peek at the feel of this upcoming real-time strategy throwback.
This first look was only a teaser, however, so I sat down with two key Frost Giant employees, writer Micky Neilson and assistant art director Jonathan Ryder , to dig into the game's backstory and learn how Frost Giant plans to follow in Blizzard's footsteps without repeating its mistakes.
Low-fi sci-fi
The first moments of the Stormgate trailer evoke the feel of StarCraft . It's in the ghostly blue hue of a holographic projector, the subtle mumble of an AI assistant, and the thunderous arrival of a chunky sci-fi mech suit. Instead of going for a purely retro aesthetic, however, the trailer mashes modern, high-resolution art with the gritty, lived-in feel that defines the StarCraft franchise. This carries over to the game itself, which is built on Unreal Engine 5.