chevron_right

Review: Ryzen 7 5800X3D is an interesting tech demo that's hard to recommend

news.movim.eu / ArsTechnica · Friday, 15 April - 22:08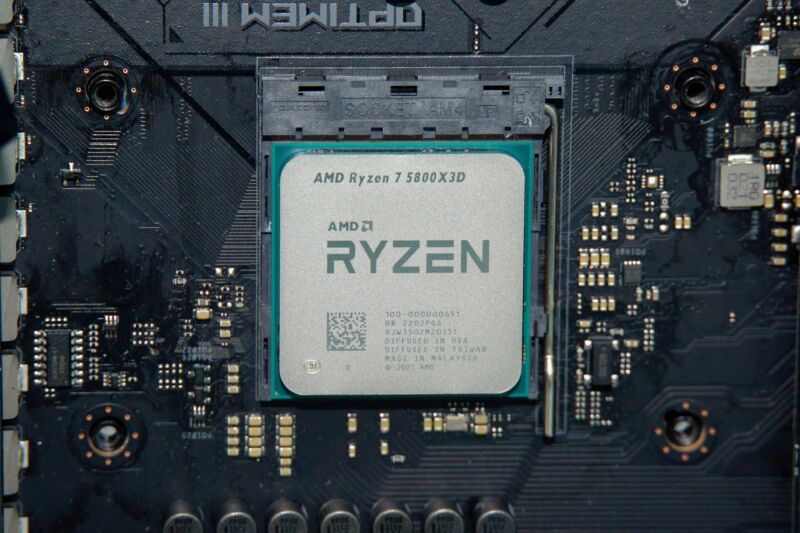 AMD's AM4 socket has had a long and successful run on the desktop, ushering in the Ryzen processor lineup and helping AMD compete with and outperform Intel's chips for the first time since the mid-2000s.
The aging socket's time is coming to a close later this year when the Ryzen 7000-series chips are launched, but AMD is sending it off with one last high-performance processor: the Ryzen 7 5800X3D , which launches on April 20th for $449.
AMD uses a unique packaging technology called "3D V-Cache" to triple the amount of L3 cache on the processor, from 32MB for the standard Ryzen 5800X to a whopping 96MB. This new tech feels like an experiment in some ways. Unlike other Ryzen CPUs, the 5800X3D doesn't offer overclocking or power consumption controls, and its clock speeds are a bit lower than the standard 5800X. But AMD says that the extra cache allows the 5800X3D to outrun Intel's fastest CPUs when it comes to gaming.