chevron_right

All DisplayPort 2.0 products are now DisplayPort 2.1, VESA says

news.movim.eu / ArsTechnica · Monday, 17 October - 19:00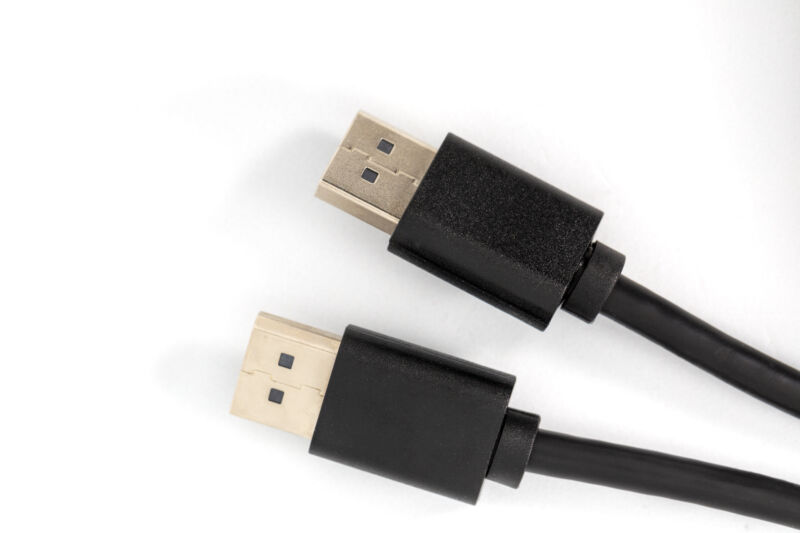 VESA released the DisplayPort 2.1 specification today. Typically when an industry group announces a new standard, it takes months or even years for products supporting the spec to be available to consumers. But DisplayPort 2.1 products are already available today; in fact, you may already own some. With a flick of its magic specs wand, VESA also declared today that any product that was already DisplayPort 2.0-certified before today's announcement is now DisplayPort 2.1-certified, too.
"VESA has been working closely with member companies to ensure that products supporting DisplayPort 2.0 would actually meet the newer, more demanding DisplayPort 2.1 spec," the announcement from VESA, which also makes DisplayHDR, AdaptiveSync/MediaSync , Clear MR , and monitor-mounting specs, said.
"Due to this effort, all previously certified DisplayPort 2.0 products including UHBR (Ultra-high Bit Rate) capable products—whether GPUs, docking station chips, monitor scalar chips, PHY repeater chips, such as re-timers, or DP40 / DP80 cables. (including both passive and active and using full-size DisplayPort, Mini DisplayPort, or USB Type-C connectors)—have already been certified to the stricter DisplayPort 2.1 spec."