chevron_right

Intel's Ice Lake Xeon comes out swinging at AMD's Epyc Milan

Jim Salter · news.movim.eu / ArsTechnica · Tuesday, 6 April, 2021 - 16:56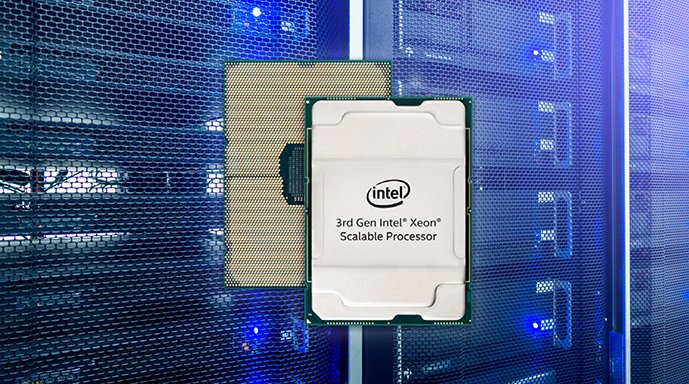 Intel launched a new batch of third-generation Xeon server processors today. Significantly, these are Ice Lake processors—meaning Intel's 10 nm process, not the increasingly outdated 14 nm process that the majority of Intel's lineup has been stuck on for many years now.
Today's selection includes a staggering 36 separate SKUs, ranging from 8-core Xeon Silver 4309Y all the way up to 40-core Xeon Platinum 8380.
Gen-on-gen performance improvement
There's no question that today's Ice Lake Xeons are a significant, badly needed improvement to Intel's server lineup. Similarly to Intel's Ice Lake notebook parts, clock speeds are down from the older 14 nm parts—but IPC is up more than enough to compensate, and unlike the Ice Lake notebook parts, these Xeons generally boast more cores than the last generations do, rather than fewer.