chevron_right

Neanderthals spread diverse cultures across Eurasia (before we came along)

news.movim.eu / ArsTechnica · Wednesday, 22 February - 17:14 · 1 minute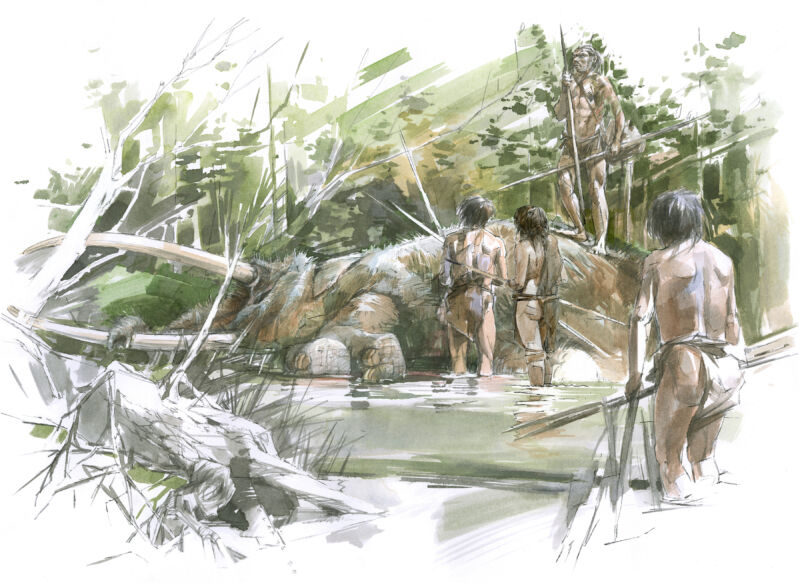 Two recent studies of Neanderthal archaeological sites (one on the coast of Portugal and one in central Germany) demonstrate yet again that our extinct cousins were smarter and more adaptable than we've often given them credit for. One study found that Neanderthals living on the coast of Portugal 90,000 years ago roasted brown crabs—a meal that's still a delicacy on the Iberian coast today. The other showed that 125,000 years ago, large groups of Neanderthals came together to take down enormous Ice Age elephants in what's now central Germany.
Individually, both discoveries are fascinating glimpses into the lives of a species that's hauntingly similar to our own. But to really understand the most important thing these Neanderthal diet discoveries tell us, we have to look at them together. Together, they show that Neanderthals in different parts of Europe had distinct cultures and ways of life—at least as diverse as the cultures that now occupy the same lands.
Neanderthal beach party
On the Iberian coast 90,000 years ago, groups of Neanderthals living in the Gruta de Figueira Brava cave spent their summers catching brown crabs in tide pools along the nearby shore, then feasting on crab roasted over hot coals back in the cave.