chevron_right

Survival game Vintage Story gets another huge upgrade with improved combat

news.movim.eu / GamingOnLinux · Tuesday, 11 January, 2022 - 11:00 · 1 minute
Vintage Story continues to impress with not just the rate they can churn out updates, but also how much they manage to stuff into each of them. The "Homesteading part 2 & Combat update" is out now, bringing some pretty fancy new features and so if you've been on the fence about it, perhaps it's time to try it out if you're after a different open-world survival experience. The price will also slightly increase soon.
For this update you can expect to see a server-wide auction house (multiplayer only), new storage options, fruit trees, 34 new types of mushrooms, rifts that appear in the world, an update to the combat to include shields, a rework of the wind shader, a rework of the liquid system, a new optional permadeath mode and the list just keeps going. Check out the new update trailer below: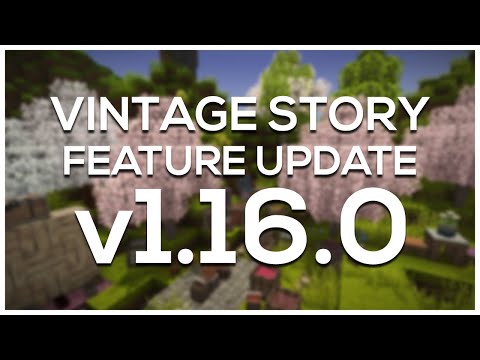 Watch video on YouTube.com
Not just big additions though, there's plenty of smaller bits to make playing it easier like WASD scrolling on the world map, lots of gameplay balancing, bug fixes and more.
The release announcement has all the specifics.
You can buy it from Humble Store , itch.io and the official site .