chevron_right

512GB version of the new MacBook Pro has a slower SSD than the Mac it replaces

news.movim.eu / ArsTechnica · Wednesday, 25 January, 2023 - 15:45 · 1 minute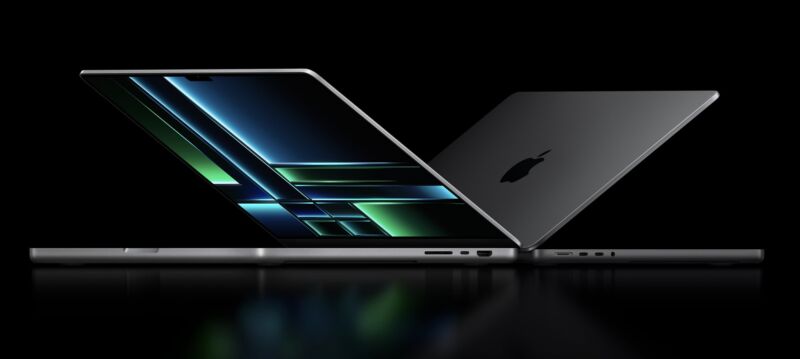 In our review of Apple's new M2 MacBook Pros , our testing showed that the laptops' internal storage speeds were higher than those in the M1 MacBook Pros they replaced. But that won't be true for all models—9to5Mac has discovered that for the entry-level models with 512GB of storage, the M2 MacBook Pro's storage is slower than that in the M1 version.
The high-level Blackmagic Disk Speed Test shows the 512GB version of the M1 Pro MacBook Pro with a 4,900 MB/s read speed and 3,951 MB/s write speed, while the M2 Pro version shows a 2,973 MB/s read speed and 3,154.5 MB/s write speed. That's a drop of 40 percent for read speeds and 20 percent for write speeds.
The difference appears to come down to the NAND flash memory chips Apple is using for its SSDs. The old MacBook Pro, per its iFixit teardown , used four 128GB NAND chips in a 512GB SSD, while 9to5Mac's M2 Pro MacBook Pro appears to use a pair of 256GB NAND chips. Fewer chips likely mean lower costs for Apple—but also fewer places for the SSD to read from and write to simultaneously, which reduces overall speeds.