chevron_right

DuckDuckGo browser beta for Windows bakes in a lot of privacy tools

news.movim.eu / ArsTechnica · Thursday, 22 June - 12:00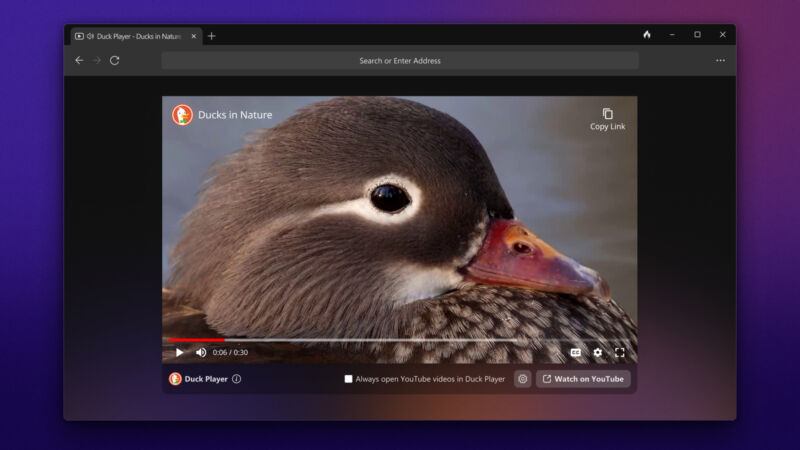 Privacy-focused firm DuckDuckGo has released a public beta of its browser for Windows , offering more default privacy protections and an assortment of Duck-made browsing tools.
More than a year after debuting its browser for Mac in private beta, the search engine and tracking antagonist offers many of those same features to a much wider audience. Like its Mac browser, DuckDuckGo (DDG) uses "the underlying operating system rendering API" rather than its own forked browser code. That's "a Windows WebView2 call that utilizes the Blink rendering engine underneath," according to DuckDuckGo's blog post . Fittingly, the browser reports itself as Microsoft Edge at most header-scanning sites.
Inside the DuckDuckGo browser, you'll find: