chevron_right

The Kids Online Safety Act isn't all right, critics say

news.movim.eu / ArsTechnica · Monday, 14 August - 11:00 · 1 minute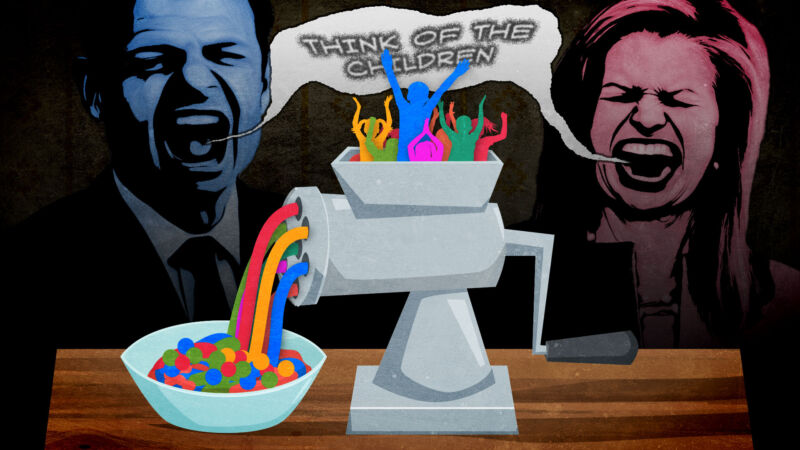 Debate continues to rage over the federal Kids Online Safety Act (KOSA), which seeks to hold platforms liable for feeding harmful content to minors. KOSA is lawmakers' answer to whistleblower Frances Haugen's shocking revelations to Congress. In 2021, Haugen leaked documents and provided testimony alleging that Facebook knew that its platform was addictive and was harming teens—but blinded by its pursuit of profits, it chose to ignore the harms.
Sen. Richard Blumenthal (D-Conn.), who sponsored KOSA, was among the lawmakers stunned by Haugen's testimony. He said in 2021 that Haugen had showed that "Facebook exploited teens using powerful algorithms that amplified their insecurities." Haugen's testimony, Blumenthal claimed, provided "powerful proof that Facebook knew its products were harming teenagers."
But when Blumenthal introduced KOSA last year, the bill faced immediate and massive blowback from more than 90 organizations—including tech groups, digital rights advocates, legal experts, child safety organizations, and civil rights groups. These critics warned lawmakers of KOSA's many flaws, but they were most concerned that the bill imposed a vague "duty of care" on platforms that was "effectively an instruction to employ broad content filtering to limit minors' access to certain online content." The fear was that the duty of care provision would likely lead platforms to over-moderate and imprecisely filter content deemed controversial—things like information on LGBTQ+ issues, drug addiction, eating disorders, mental health issues, or escape from abusive situations.