chevron_right

Tesla finally agrees to open its charging network to all EVs in US

news.movim.eu / ArsTechnica · Wednesday, 15 February, 2023 - 18:51 · 1 minute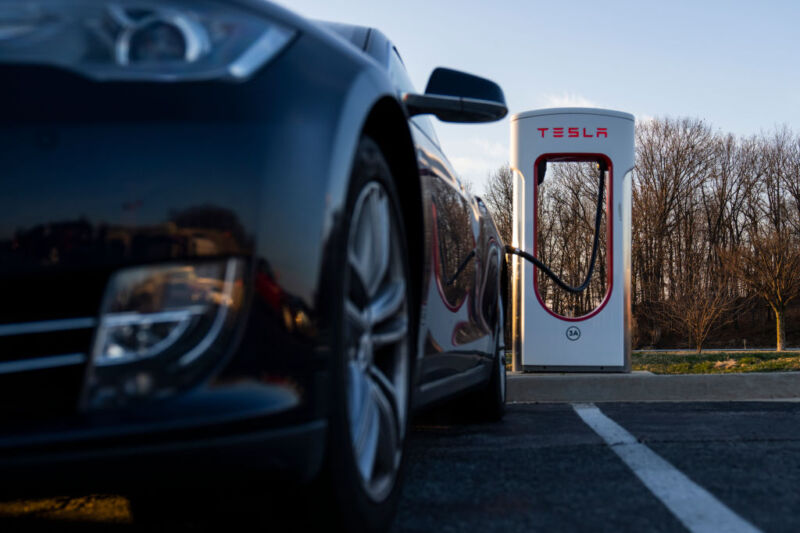 Today, the Biden administration announced new standards for expanding the national electric vehicle (EV) charging network in order to encourage widespread EV adoption by providing a "predictable" user experience. All charging stations will soon be required to adopt the same connector types, payment methods, and data privacy assurances. These new standards have pushed Tesla, for the first time, to make part of its proprietary charging network compatible with non-Tesla EVs in the United States.
Joining other industry stakeholders in supporting Biden's goal to build 500,000 EV chargers nationwide by 2030 , Tesla has pledged to make "at least 7,500 chargers available for all EVs by the end of 2024," Biden's announcement said. This will include 3,500 new and existing 250 kW "superchargers" along highway corridors and 4,000 slower "destination chargers" at hotels and restaurants in urban and rural areas.
Any EV driver should be able to use the Tesla app or website to access these charging stations, but it's currently unclear how Tesla will adapt its charging network to comply with new connector-type standards. The most widely used connector type is the Combined Charging System (CCS) , and Reuters reported that any company hoping to secure a portion of $7.5 billion in federal funding for Biden's EV initiative would have to adopt the CCS standard. A White House official said that Tesla would be adopting the CCS standard, already has "a hardware and a software solution" to do so, and could qualify for state funding to retrofit its charger network, Reuters reported . Earlier this year, InsideEVs reported that Tesla's solution could be a mysterious "Magic Dock" to retrofit Tesla charging stations to charge non-Tesla EVs. No one's sure exactly how the Magic Dock would work yet.