chevron_right

Cargo, passengers, even campers—Mercedes-Benz has a new EV van platform

news.movim.eu / ArsTechnica · Tuesday, 16 May - 12:45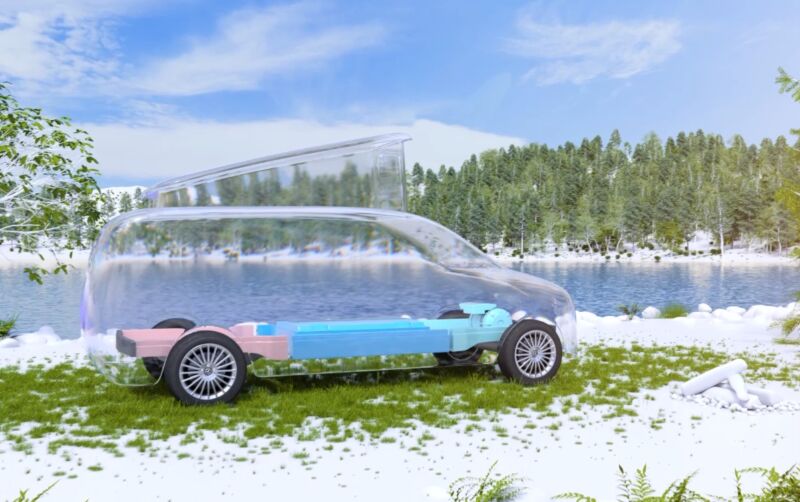 Mercedes-Benz Vans is on the verge of launching its next big thing. On Tuesday, the luxury carmaker's Vans division detailed a new fully scalable electric vehicle architecture, called Van.EA, which is expected to bear fruit in 2026. From midsize luxury vans to full-size cargo and camper vans, Mercedes-Benz says Van.EA will provide extremely versatile bones.
"We will merge our midsize and large vans onto one platform," Mathias Geisen, head of Mercedes-Benz Vans, told reporters during a press conference on Monday. "That wasn't possible in the past."
How will that work? Basically, Van.EA will consist of three main parts. Up front, a common axle and electric drive unit will be shared across all Van.EA vehicles. The middle section will be the most flexible, with different lengths and battery sizes depending on the type of van. Finally, two rear-end options will be offered: one with an electric drive motor, for a dual-motor, all-wheel-drive setup, and one without this extra power unit, for front-wheel-drive vehicles.