chevron_right

The "low-cost MacBook" rumor just won't die, but it might finally make sense

news.movim.eu / ArsTechnica · Thursday, 26 October - 17:15 · 1 minute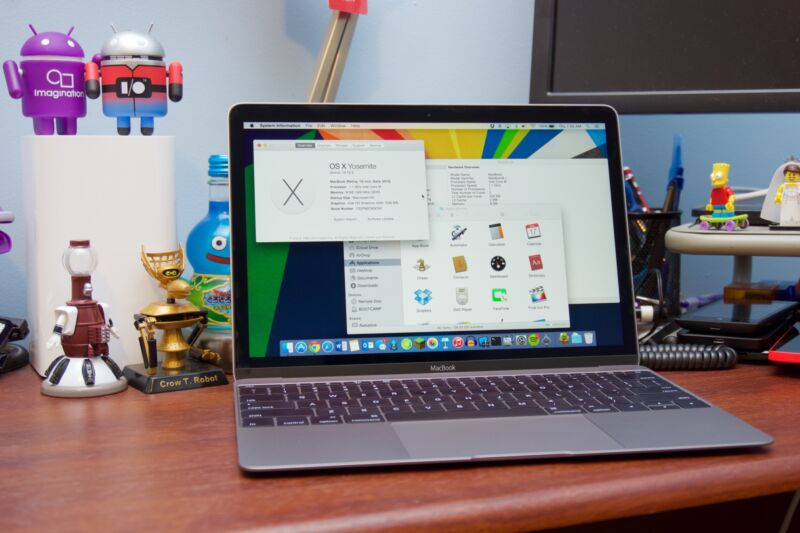 If you want a Mac laptop, you usually need to be ready to spend at least $1,000. Whether we're talking about the white plastic MacBook from 2006 , the 11-inch MacBook Air from a decade ago, or the modern M1 MacBook Air, the list price for Apple's cheapest MacBook is usually within $100 or so of that four-digit price barrier (not counting refurbished Macs or ones that go on sale).
Apple has a stated aversion to releasing less-expensive hardware just to hit an attractive price—"cheap is for other people because we try to build a better product," Apple marketing SVP Greg Joswiak told us a few years ago . But rumors of a low-cost MacBook pop up every few years, undeterred, usually conflating "entry-level" with "low-cost." Here's a prediction about an $800 MacBook from October 2008 (actual entry-level prices: $999 and $1,299 ). Here's analyst Ming-Chi Kuo and Bloomberg's Mark Gurman in 2018 predicting a MacBook Air "with a lower price tag" that would "reignite sales" (actual price: $1,199 , $200 more than the previous MacBook Air).
This week, Kuo came back with an updated version of that same report, claiming that Apple "may also consider (but hasn't decided yet) introducing a more affordable MacBook model to boost shipments." Mac revenue and unit shipments have indeed been down year over year for a few quarters , though that has more to do with a pandemic- and Apple Silicon-fueled sales spike in 2021 and 2022 than anything (the revenue numbers are still on the high side of normal compared to 2019 and most of 2020).