chevron_right

Apple appears to have blocked Beeper Mini's iMessage app in less than a week

news.movim.eu / ArsTechnica · 3 days ago - 23:06 · 1 minute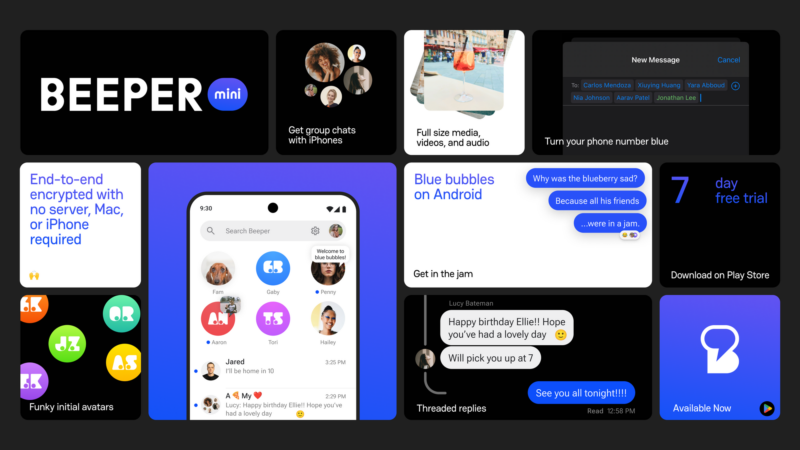 Beeper Mini, the Android app born from a reverse-engineering of Apple's iMessage service , is currently broken, and it is unknown whether it will resume functioning.
Beeper desktop users received a message from co-founder Eric Migicovsky late on Friday afternoon, noting an "iMessage outage" and that "messages are failing to send and receive." Reports had started piling up on Reddit around 2:30 pm Eastern. As of 5:30 pm, the app was still reporting errors in sending and receiving messages, with "Failed to lookup on sever: lookup request timed out." Comments on Beeper's status post on X (formerly Twitter) suggested mixed results, at best, among users.
The Verge, messaging with Migicovsky , reported that he "did not deny that Apple has successfully blocked Beeper Mini"; to TechCrunch , Migicovsky more clearly stated about an Apple cut-off: "Yes, all data indicates that." To both outlets, Migicovsky offered the same comment, re-iterating his belief that it was in the best interests of Apple to let iPhone owners and Android users send encrypted messages to one another. (Ars reached out to Migicovsky for comment and will update this post with new information).