chevron_right

'Elusive' first-gen 4GB iPhone auctioned for record $190,373

news.movim.eu / ArsTechnica · Monday, 17 July - 18:16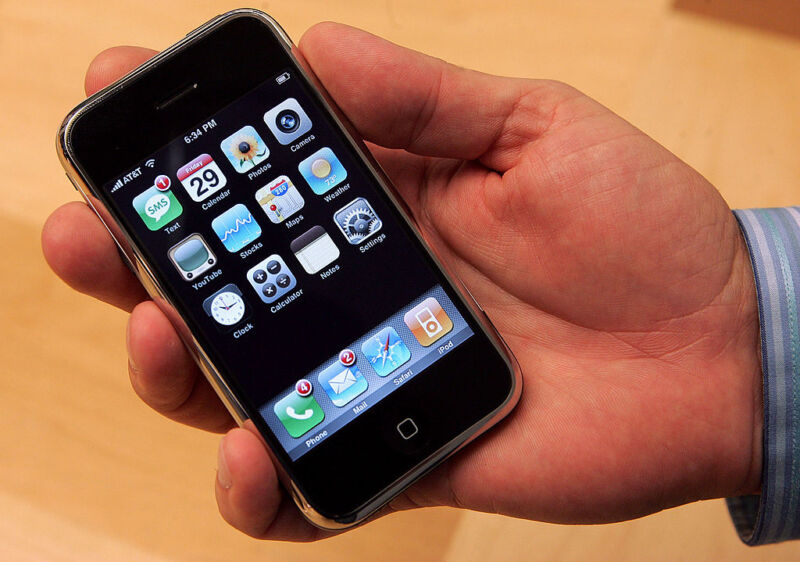 If you shopped for a new smartphone today and were offered a model with 4GB of storage, you'd probably laugh. That's what most shoppers did when seeing the original iPhone, considering that the 8GB model was only $100 more. Nowadays, you can get an iPhone with a whopping 1TB of storage. But that didn't stop a collector from shelling out $ 190,372.80 for an original 4GB iPhone at an auction that closed yesterday.
Before yesterday, the highest a 2007 iPhone ever sold for was $63,356.40 . The sale occurred through LCG Auctions and was for an 8GB model, which originally went for $599.
The smaller-storage model just beat the first-generation iPhone's auction record by 200.48 percent, selling for an astounding 38,050.86 percent more than its original $499 MSRP. After 28 bids, the outrageous final selling price includes a $158,644 final bid, plus administration costs. LCG Auctions thought the phone would sell for $50,000 to $100,000, but the collectible surpassed expectations.