chevron_right

The Chrysler Pacifica is still the best plug-in hybrid minivan on the market

news.movim.eu / ArsTechnica · Thursday, 9 February - 16:02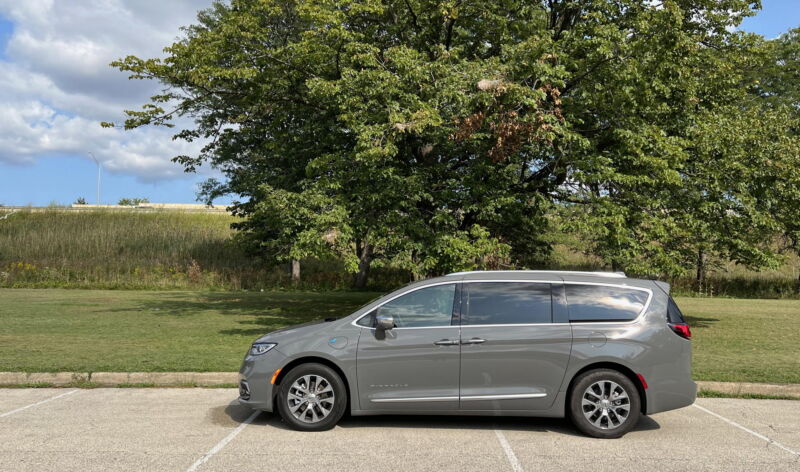 If you're in the market for a battery-electric vehicle or plug-in hybrid, you're increasingly spoiled for choice. Want a two-row BEV SUV? There are plenty of options. Luxury fastbacks? Check. Pickup truck? Ford cannot make the F-150 Lightning fast enough. There's even a fully electric Hummer !
But what of the lowly minivan? One of the most reviled but practical of all form factors, there are no BEV minivans on the market. Even though they're better than SUVs for so many things , we have to wait for the arrival of the Volkswagen ID.Buzz for the first electric minivan to go on sale in the US in 2024. That's a shame because the typical use case for minivans—short trips to school, the store, practices, and rehearsals—is a perfect fit for electrification.
In 2018, the only PHEV minivan option was the Chrysler Pacifica . Five years later, the only PHEV minivan option is the Chrysler Pacifica. We drove it again and came away impressed with the improvements Chrysler has made and saddened that there aren't more models like it on the market.