chevron_right

YouTube now allows videos that falsely claim Trump won 2020 election

news.movim.eu / ArsTechnica · 3 days ago - 20:30 · 1 minute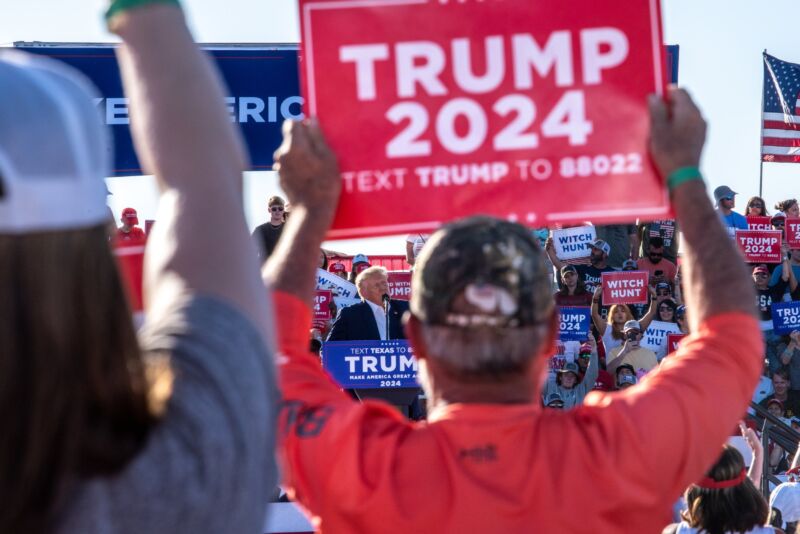 YouTube on Friday announced a major change in its approach to US election misinformation, saying it will no longer remove videos that make false claims about the 2020 election or previous presidential elections. Starting today, "we will stop removing content that advances false claims that widespread fraud, errors, or glitches occurred in the 2020 and other past US Presidential elections," YouTube's announcement said .
This is a reversal from YouTube's announcement in December 2020 that it would ban videos falsely claiming that Donald Trump beat Joe Biden. YouTube said at the time that it "will start removing any piece of content uploaded today (or anytime after) that misleads people by alleging that widespread fraud or errors changed the outcome of the 2020 US Presidential election, in line with our approach towards historical US Presidential elections. For example, we will remove videos claiming that a Presidential candidate won the election due to widespread software glitches or counting errors."
The Google subsidiary YouTube made its December 2020 announcement while Trump was spreading a baseless conspiracy theory that the election was stolen from him. Trump's false claims helped fuel the January 6, 2021, attack on the US Capitol.